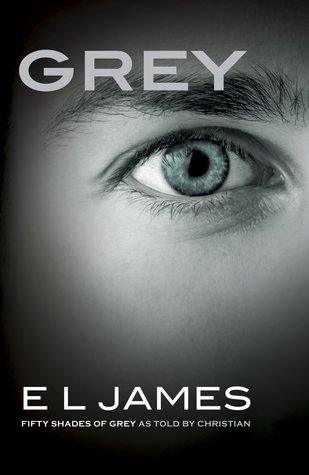 I understand that some people feel they have to hate this book on principle, just because it's a retelling of an already published story, but they are so wrong. There is nothing awful or repetitive about this book. It is a sweet, touching, and interesting read.
As most people already know, this is the story of Fifty Shades of Grey by E L James, now told from Christian Grey's perspective. We get to experience Christian's first impressions of Ana, his initial attraction to her, and how, like her, he starts to feel things he's never felt before and becomes willing to try new things as their relationship progresses.
Christian is not a perfect man, but we already knew that. From his thoughts he can sometimes seem downright selfish, but this series is about how he grows and matures into the man who proves himself worthy of Ana's (and our) love.
There are more flashbacks to his days with his birth mother, and his early years with the Greys. The flashbacks are sometimes painful, sometimes sweet. The one where baby Mia is brought to the family and Christian speaks for the first time pulled my heartstrings so far, I'm sure they're broken 🙂 We also see his relationship with Elena (Mrs. Robinson) and more of his adoptive family. Also, the sex scenes from Christian POV are just as hot 🙂 😉
I hope Ms James writes Christian's perspective to the end of the story as we know it, maybe even beyond. I would love to read on and see how Christian finally learns to love the person in the mirror.